Terre di Marfisa is the name of the agricultural holding founded by the Clarici family. The history of our family is closely linked to the territory of Farnese in the Alta Tuscia Viterbese.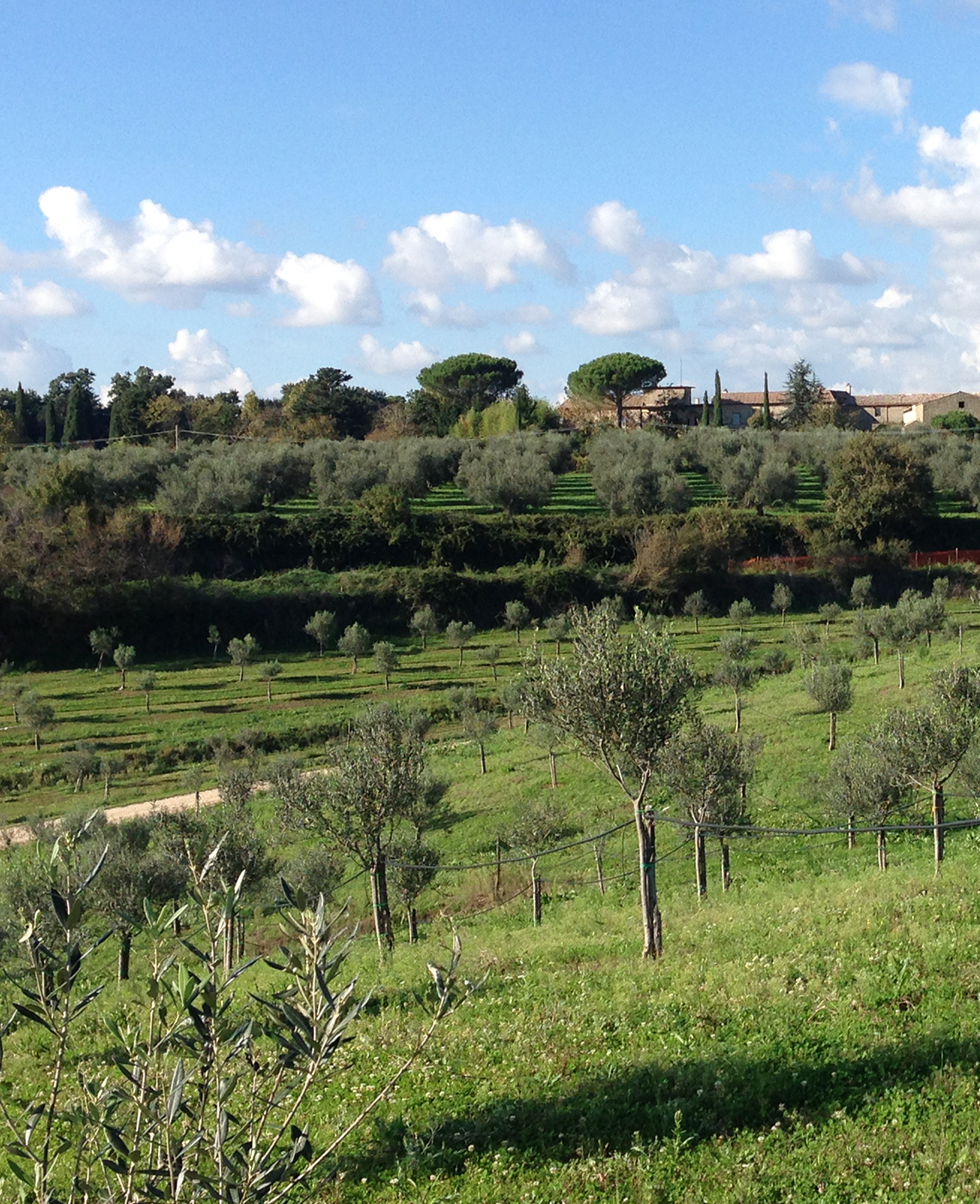 The name was chosen in honour of Nonna Marfisa, who was born in Farnese. Her passion and dedication have forged the close bond between the numerous family and this splendid land.
logo
The Terre di Marfisa logo was inspired by the coat of arms of the Farnese family, in particular by the figure of Giulia Farnese (1475-1524). She was the sister of Alessandro Farnese, who became pope Paolo III. Giulia often used the unicorn in her palaces; it is the symbol of wisdom and purity, strength and loyalty. A coat of arms portraying a unicorn can be seen in the Farnese Fortress and, more notably, in the frescoes in the Palazzo Farnese in Carbognano (Viterbo).
The fleur-de-lis pictured on the saddlecloth also draws its inspiration from the Farnese. The family's first coat of arms dates to the end of the 16th century and is composed of six lilies on a shield, on top of which stands the figure of a unicorn.
---
Estate
The Terre di Marfisa estate covers 23 hectares in the splendid setting of the Tuscia Viterbese at 380 m. s.l.m .. From its gentle hillsides you can see the Tyrrhenian Sea and breathe the breeze, surrounded by the lush greenery of the lands between Farnese and Ischia di Castro.
Philosophy
The love and respect that we have for our land can be found in the company logo and in the names of the wines. We chose Etruscan names to reflect our cultural background.
Our missions are care of the environment and innovation, and have pushed Terre di Marfisa to a management style that respects nature and is in synergy with it. We even produce our own energy here on the holding using renewable sources.
In addition to the passion that we bring to producing our own wines, we take the greatest care and apply considerable skill in producing our wines and oil: the perfect blend of modern technology and tradition.